What better way to start your week than with the Forged in Neon Top Trax List.
Those who know me personally can vouch for my never ending support of Artists who have such wonderful talent that makes them hard to ignore.
Regrettably there are some who have a less than favourable reputation but it takes very little effort to see passed this veneer and give credit where credit is due. Despite the grievances many have shown this Artist the over-riding resonating factor is that he is without doubt an incredible Artist and you cannot take that away from him, you just cant!
It'll therefore come as a surprise to many especially to the Artist as to whom I've chosen as my top pick this week. A great track is a great track and I hope from the bottom of my heart he continues on this path to Synth greatness.
Who is it?…..scroll on down to find out!
L' Avenue
Azure | Crisper than a black jack on ice and warmer than the midday sun this track hits all the right notes and then some. There's simply no mistaking the fact that the L'Avenue sound is tethered to the Sun lit docks of pure unadulterated escapism. A class above the rest in terms of aesthetic he marries his sound to his palm tree lined sun kissed 80's fantasies and we cannot help but sink into them willingly.
The EP of same name was released just yesterday and it's safe to say I'm completely hooked. Simply unrivalled in the Retrowave stakes, deal with it!
Sferro
Stargazer | An absolute thumping pleasure to listen to. With an almost 80's Visage like quality to the melody it skips and weaves around your eardrums and like me you'll probably find yourself going back for extra helpings to fill up on that phat beat!
The whole album 'Emotion Engine' is a sonic trip and worth parting with your hard earned cash to buy. Released via Business Casual it's a sure fire crowd pleaser and has the added 妖精のほこりfrom Mecha Maiko to add to your aural pleasure!
Morgan Willis
Skyline | The French electro maestro strikes again with a sublime new album released via Timeslave Recordings. The titular track from the album is my choice for the tops this week. It's a pulsating synth infused track marinated in ambiance.
Morgan is no stranger to most on the Synth scene for his sheer majesty in being able to take you on those stunning sonic trips and this is no exception.
Maxx Parker & Natalie Gray
Wait for me | A persuasive listen this is a gorgeous track from the absolute tour de force that is Maxx Parker. Teaming up as he does with Natalie Gray for this track, it's the partnership we never knew we needed.
Penned by them both with Maxx's slick upbeat 80's Synthpop production married with Natalie's emotive vocal delivery make this a compelling track worthy of some prime real estate on your playlists.
Thought Beings
Radio | The rad duo of Lemon and Orion have gone and done it again with their latest offering which plucks you from obscurity and plants you firmly in the dance clubs of the 80's enveloped in a haze of VO5 Hairspray and Neon lights.
If you fail to move to this check your pulse, you may very well be dead! Simply awesome…can't wait to hear what these guys do next! I cant seem to get enough!
ALEX
Death Dance feat Lazerpunk | Jesus H Christ what a track. It's come dressed in Latex and is ready to play! It's a cavernous vantablack energy that will swallow your very soul if you let it.
Deserved to be played at the highest volume your ears (and neighbours) will allow whilst it rebounds off the cold stone walls of your strobe lit mind. It's pounding beat is paired with one simple word: DANCE, do as it commands or else….
⭐FORGED IN NEON SINGLE OF THE WEEK⭐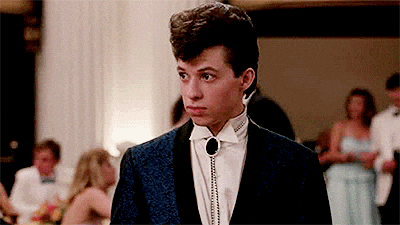 KALAX
Never let you go | Whilst the scene is somewhat divided on this guy and I've also had some little differences with him in the past there's absolutely no denying the unmitigated talent this Artist has to invoke a feeling through the majesty of Synth melody. From the first few bars it had me hooked and I was brought back to that feeling 5 or so years ago when I first tripped and fell for him as an Artist. As difficult as this Synth journey has been for KALAX it takes someone so ultimately brave in taking those steps to continue showing the world his creations and I appreciate that.
The narrative of this track is not lost to most I'd assume being it centred on the premise of a lost love and heartbreak and you feel every single note. The introduction of the Sax feels exactly right and serves to elevate the track to newer heights cementing it firmly in my Top Trax pick for this week.
I couldn't be more thrilled with this song, its vocal, the melody and everything else that went into making this astonishing track and if you're reading this Lee, be proud, it's sublime!
Some more tracks to be posted next week in the meantime support your favorite Artists and share their work. YOU MAKE A DIFFERENCE!
Still limited availability on the first Forged in Neon Compilation dropped with some huge Synth Names never before seen on the one album, you can't miss this! On sale now click here